Dear Friends of Stella International School!
We have started the new school year with momentum. The growth of Stella gives great pleasure. Since the school began 4 years ago, the number of students has increased more than tenfold, and demand from a wide variety of circles is increasing. Word of mouth from satisfied parents plays a big part in this, but so do the open comments from parents, which help us to continually improve the quality of the school and meet new challenges.
Good news: The building permit for the new building in Donau City has arrived – nothing stands in the way of the groundbreaking ceremony in the coming weeks! The move is scheduled to take place in September 2024.
What has happened in the first few weeks of school? The 40 new first graders have "arrived" and have conquered their territory in the school building.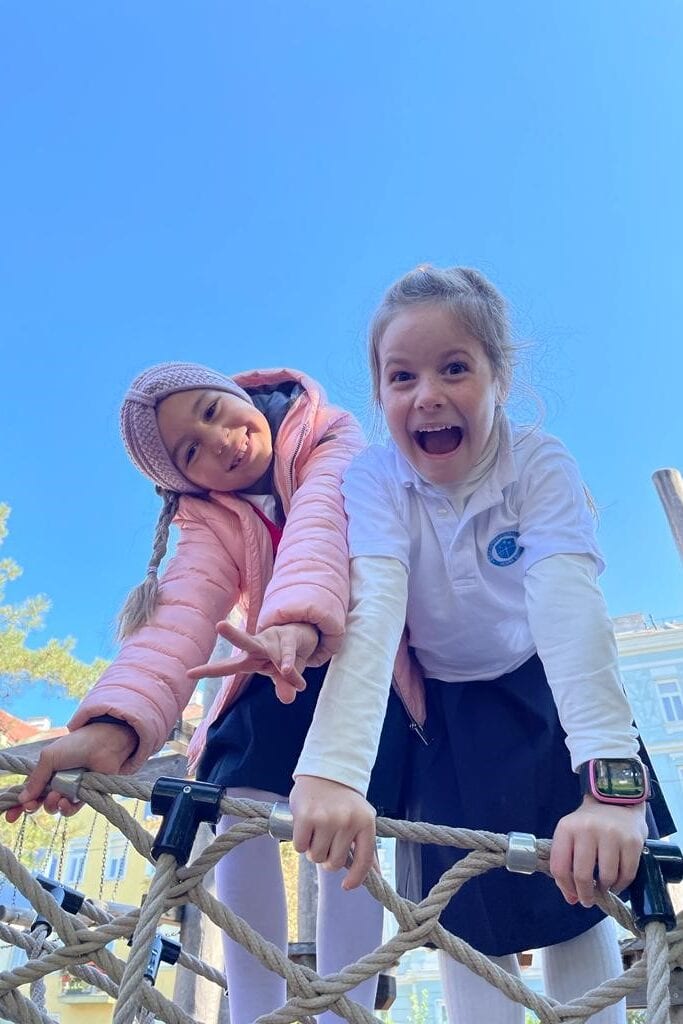 The other classes have already had nice excursions: to the water school, to the apple farmer, to Greifenstein Castle…
We continue to work on the expansion of English classes, the 4th grade is already starting to prepare for their Cambridge exam in the spring. The children who wanted to join Stella-Gymnasium from other schools without much English knowledge had the offer of two "English Weeks" in August to ease the start – a good experience that we want to expand on.
The new 1st-grade high school with 25 students is already looking forward to the team-building project at Schlaining Castle in the last week of September – we can look forward to the reports!
The Parents' Association has resumed its activities. The start was an informal Welcome Café on the first day in the schoolyard. All new families were warmly welcomed, contacts were quickly made and the first information about the educational offer for parents in cooperation with our partner GFO – Gesellschaft für Familienorientierung was exchanged (https://cms.familienorientierung.at).
As always, we began the school year with a School Church Service for our children and families at St. Peter's Church in the 1rst district of Vienna, and all together asked God for His help for a successful school year.
The start in our new location Stella Seebenstein (Lower Austria) was also very exciting. There we started with a kindergarten group and a multi-grade class for children in grades 1-4 of elementary school. The building had been rebuilt by the owner in the last few months and had been approved by the authorities. In addition to large bright classrooms and group rooms, there is a beautiful large area for outdoor activities. Also in Seebenstein, there was a beautiful School Service in the chapel of the school building at the beginning.
Now we wish you all a good time, further such beautiful cooperation and a lot of drive, strength, creativity, and above all God's blessing in the implementation of our plans!
Yours sincerely
Heidi Burkhart
and the Team of Stella International School